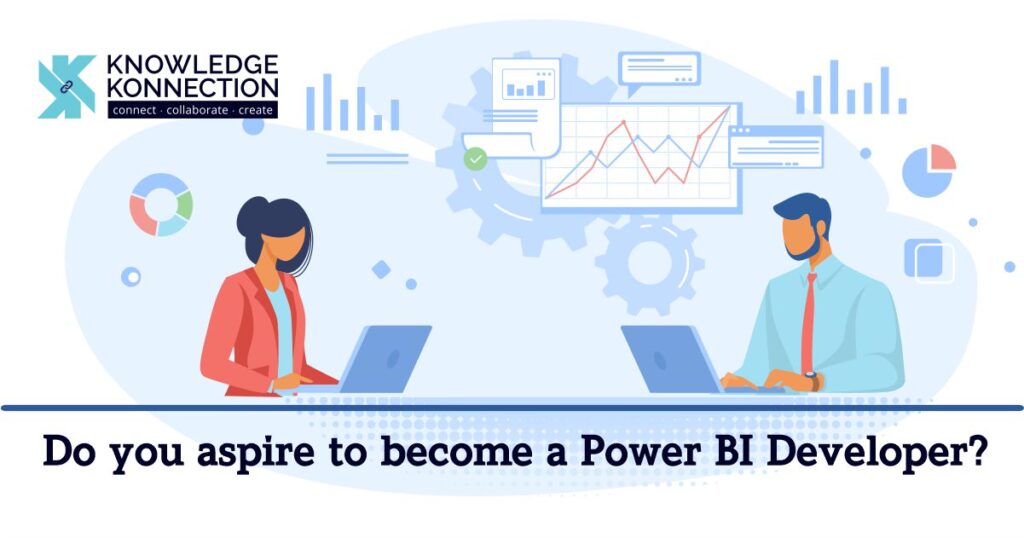 Fantastic career opportunity for Power BI Developers
You have a number of options if you are a computer science student looking for a job, right? You can pursue full-stack development, front-end development, data analysts, AI engineers, data analysts, information security analysts, and also explore the world of Power BI developer.
Power BI is the most popular tool due to its ease of use and interactive visualization. It lets users create reports and dashboards for themselves based on self-service analytics. Power BI development, Power BI consulting, and Power BI analyst are a few of the careers that are very high in demand.
Power BI developers are hired to design and develop BI reports and provide insights to improve decision-making. He/she is expected to have extensive knowledge of business intelligence, data integration, data warehousing, modeling, database, and technical aspects of BI tools.
Power BI role can be in demand as the global intelligence market size is expected to grow by US$ 33.3billlion by 2025 at a 7.6% CAGR during the forecast period. Here are things to know about a Power BI developer.
What is the Salary of a Power BI Developer?
Developers of power BI can earn up to 150K AED per year on average. A basic entry-level position pays 100K AED, while an experienced worker earns up to 224K AED a year. Power BI developers are needed now by many companies, including Cognizant, Capgemini, and Accenture.
Job Responsibilities:

Power BI Report development.
Building Analysis Services reporting models.
Developing visual reports, KPI scorecards, and dashboards using Power BI desktop.
Connecting data sources, importing data, and transforming data for Business intelligence.
Analytical thinking for translating data into informative reports and visuals.
Capable of implementing row-level security on data along with an understanding of application security layer models in Power BI.
Should have an edge over making DAX queries in Power BI desktop.
Expert in using advanced-level calculations on the data set.
Responsible for design methodology and project documentaries.
Should be able to develop tabular and multidimensional models that are compatible with data warehouse standards.
Very good communication skills must be able to discuss the requirements effectively with the client teams, and with internal teams.
Required Skills for Power BI developer
Mandate to have experience with BI tools and systems such as Power BI, Tableau, and SAP.
Must have 2-3years of experience in data-specific roles.
Knowledge in Microsoft BI Stack
Grip over data analytics
Should possess software development skills
Top BI Platforms:
| | |
| --- | --- |
| Platform | Features |
| Microsoft Power BI | Can create data experiences, gain insights from your largest BI deployments, and help in decision making. |
| Tableau Software | Help understand data, its visual analytics platform aids in problem-solving. |
| Qlik | Capable of turning raw data into outcomes with end-to-end, multi-cloud data integration, and analytics solutions. |
| Pentaho | Helps in data integration, OLAP services, reporting, information dashboards, data mining, and extraction of insights. |
| BIRT | It provides reporting and business intelligence capabilities for rich client and web applications especially based on Java and Java EE. |