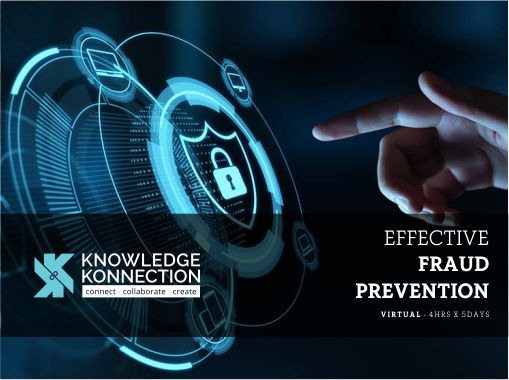 Fraud continues to puzzle millions of organizations and costs trillions every year (according to ACFE's Report to the Nations). Beyond the monetary damage, organizations loose reputation, employee morale, productivity and suffer various other indirect harms.
This workshop will embrace a holistic approach against fraud, from prevention to investigation and will present both the theoretical framework and practical solutions in optimally dealing with fraud. All sources of information are going to be employed: industry surveys, "guest speakers", best practices and plenty of in-class discussions.
The workshop will undergo a fraud check-up throughout all major business functions of an organization in order to increase the awareness of participants on key factors that can deter fraud. Finally, participants will have the opportunity to share the instructors' valuable experience in preventing and investigating fraudulent acts.
Trainer's Profile
Our Expert Trainer has more than 20+ years experience in Internal Audit Industry & Fraud Prevention and has hands-on practical insights in a number of industry sectors including financial services.
Key Takeaways
Explore the newest methods in preventing, detecting and investigating fraudulent acts
Discover all modern tools that may increase your effectiveness and efficiency in dealing with fraud

Understand the engineering of fraud and improve your skills and competencies in locating weak areas
Who Should Attend
CXOs

Chief Internal Auditors

Heads of Internal Audit

Chief Security Officers

Heads of Risk Management

Heads of Legal Department

Heads of Regulation Compliance

In-House Legal Counsel

Accountant

Internal, External Auditors

Financial Controllers

Risk Management / Risk Analysis

Audit & Control
Fill the details below to request your Brochure